machinesseekingconnections

A Thousand Plateaus Pt. 6
Join us next month, Dec 17th at @woodbine.nyc from 5-7, for the second to last discussion in our ATP series! Given the structure of the book, no prior experience is necessary. For the meeting please read chapter 13 apparatus of capture & chapter 14 the smooth and the striated.If you have any questions please reach out via Instagram. Hope to see you there!🎼 🐺 🪨🎙️🧭🦋🥚😶📚🎣🚊

A Thousand Plateaus Pt. 5
Come to @woodbine.nyc on Sunday October 22nd at 5pm for a discussion of these 3 chapters from a thousand plateaus!🕸️🐺🌋🎤⛺️🦋🥚😊📚

Inner Experience
A four-week-long series led by Alexa 🪄Tuesdays from 630-830 in Ridgewood. Starts October 3rd. Limited space so send a DM if you're interested in joining 🫦

A Thousand Plateaus Pt. 4
You're invited to @woodbine.nyc on Sunday September 17th at 5PM to discuss chapter 10 of A Thousand Plateaus! Send a DM if you have any questions :)🕸️🐺🦞🗣️🏕️🦋

A Thousand Plateaus Pt. 3
Come to @woodbine.nyc Sunday August 6th at 5PM to discuss the Treatise on Nomadology — The War Machine!🕸️🐺🦞🗣️⛺️

A Thousand Plateaus Pt. 2
Discussing chapters 3 & 4 of 1000 Plateaus Sunday July 9th 5PM at @woodbine.nyc. Hope to see you there!

A Thousand Plateaus Pt. 1
Going to be working through this slowly 🐌 (meeting once a month)For the first session we're meeting on Sunday June 11th 5PM at @woodbine.nyc to discuss the first two chapters. Hope to see you there :)

Atassa 1: Readings In Eco-extremism
If you felt catfished by How to Blow Up a Pipeline, or if you love Bataille & Kaczynski, then you should check out Atassa. Now available at @toposbookstore, @humanrelationsnyc, @molassesbooks, & @aeonbooksIn this first issue of the journal the contributors tell the history of eco-extremism — a post-Kaczynski international network of anonymous and autonomous groups who have abandoned all morals in their struggle against civilization.

Civilization & Its Discontents
If you've been meaning to read Freud, this Sunday at 5 PM, there will be a casual group discussion of one of his easier works, 'Civilization & Its Discontents,' at @woodbine.nyc It should be an interesting conversation as the text touches on a range of topics, including psychology, technology, anthropology, religion, history, politics, and ethics.For those not familiar with the text, it is an exploration of the relationship between our psychic states and civilization.

Anti-Oedipus
6 weeks. Starts April 11th. 630-830 every Tuesday in Ridgewood. Limited space. Send a DM if you're interested 🫦

Subcultures Series
New series starts March 8th! We're discussing subcultures every Wednesday from 630-830 in Ridgewood.The readings in the series will cover things like deterritorializing and reterritorializing the world, our consumerist subjectivity, cultural appropriation, identity modification & fluidity, the supremacy of the image, the role of material conditions, temporality, instability, networks, the construction of collective affiliations and meaning.Limited space. Send a DM if you want to attend. 4 weeks. $40 deposit. $10 back every session you attend. NOTAFLOF.

Queer Phenomenology
New series starts January 10th! We're discussing Queer Phenomenology every Tuesday from 615-815 in Ridgewood."In this groundbreaking work, Sara Ahmed demonstrates how queer studies can put phenomenology to productive use. Focusing on the "orientation" aspect of "sexual orientation" and the "orient" in "orientalism," Ahmed examines what it means for bodies to be situated in space and time. Bodies take shape as they move through the world directing themselves toward or away from objects and others. Being "orientated" means feeling at home, knowing where one stands, or having certain objects within reach. Orientations affect what is proximate to the body or what can be reached. A queer phenomenology, Ahmed contends, reveals how social relations are arranged spatially, how queerness disrupts and reorders these relations by not following the accepted paths, and how a politics of disorientation puts other objects within reach, those that might, at first glance, seem awry."Send a DM if you want to attend. 4 weeks. $40 deposit. $10 back every session you attend.

Our Friends Pt. 1
Come out this Thursday night to hear @eero.talo read their new essay "A theory of the Internet as Religious System". This is the first text in a new series called Our Friends which is meant to give attention to the work that our friends are producing. Stick around afterwards to hang for a bit. BYOB. You can find a link to eero's text in the bio 🖤

The Need For Roots
Come to @woodbine.nyc this Sunday 10/23 at 5 PM to discuss the first half of Simone Weil's book The Need for Roots!"In this, her most famous book, Weil reflects on the importance of religious and political social structures in the life of the individual. She wrote that one of the basic obligations we have as human beings is to not let another suffer from hunger. Equally as important, however, is our duty towards our community: we may have declared various human rights, but we have overlooked the obligations and this has left us self-righteous and rootless. She could easily have been issuing a direct warning to us today, the citizens of Century 21."

The Three Ecologies
Come out to @woodbine.nyc on October 2nd to discuss Guattari's work The Three Ecologies! Stick around afterwards for their weekly Sunday dinner. Discussion starts at 5! Check the bio for a link to the text."Extending the definition of ecology to encompass social relations and human subjectivity as well as environmental concerns, The Three Ecologies argues that the ecological crises that threaten our planet are the direct result of the expansion of a new form of capitalism and that a new ecosophical approach must be found which respects the differences between all living systems. A powerful critique of capitalism and a manifesto for a new way of thinking, the book is also an ideal introduction to the work of one of Europe's most radical thinkers."

Difference & Repetition
New series starts October 11th! We're discussing Difference & Repetition every Tuesday from 645-845. Send a DM if you want to attend. $60 deposit. $10 back every session you attend.

Bataille Picnic
A Bataille-themed picnic at Fort Greene.

The Disappearance of Rituals
Come out to @woodbine.nyc on Sunday August 28th to discuss Byung-Chul Han's book The Disappearance of Rituals: A Typology of the Present. Discussion starts at 5:30! 🖤 stick around afterwards for their Sunday dinner 😛"Untrammelled neoliberalism and the inexorable force of production have produced a 21st century crisis of community: a narcissistic cult of authenticity and mass turning-inward are among the pathologies engendered by it. We are individuals afloat in an atomised society, where the loss of the symbolic structures inherent in ritual behaviour has led to overdependence on the contingent to steer identity.Avoiding saccharine nostalgia for the rituals of the past, Han provides a genealogy of their disappearance as a means of diagnosing the pathologies of the present. He juxtaposes a community without communication – where the intensity of togetherness in silent recognition provides structure and meaning – to today's communication without community, which does away with collective feelings and leaves individuals exposed to exploitation and manipulation by neoliberal psycho-politics. The community that is invoked everywhere today is an atrophied and commoditized community that lacks the symbolic power to bind people together. For Han, it is only the mutual praxis of recognition borne by the ritualistic sharing of the symbolic between members of a community which creates the footholds of objectivity allowing us to make sense of time.This new book by one of the most creative cultural theorists writing today will be of interest to a wide readership."

Intro to Bataille
A new series Intro to Bataille starts in a month (Sept 6th)"One of the few philosophers in history to actually center the concept of transgression ... Georges Bataille would however go on to develop some of the most unsettling even disturbing ideas in the history of philosophy. His philosophical project would focus in on concepts of sacrifice, violence, the erotic as a kind limit experience, excess, and transgression all built on an ontology built on ancient gnosticism in which the base of all Being in a sense was itself a violent destabilization of metaphysics itself. His work would go on to form the foundation for everything from philosophical deconstructionism to the metaphysical erotic torture of the demonic cenobites of the Hellraiser franchise. I dare say there is perhaps no more sinister philosophy in history than that of Georges Bataille." - Georges Bataille - Sacrifice, the Accursed Share and the Gnosticism of Base Materialism4 weeks, Tuesday nights 6:30 - 8:30. 10 spots. $40 deposit — $10 returned per session attended. DM if you're interested 🖤

Discourse With The Girlies
Come out this Sunday to 1. Discourse with the girlies & 2. Spend time with Yousef before they go to grad school 🤮 ❤️ bring snacks, bring friends, bring ❤️🍄. Sunday 430 PM @ Maria Hernandez. Everyone's invited 🏴🥳

An Introduction to Dialectics
A new series introducing dialectics starts in a month (July 26th)"Dialectic thought is an attempt to break through the coercion of logic by its own means."6 weeks, Tuesday nights 6:30 - 8:30. Clinton Hill near the G. 10 spots. $80 deposit — $10 returned per session attended. DM if you're interested 🖤

Doomer Series
Join us this June for our doomer series! Inspired by the doomer meme, this series will explore the idea that there is a collective sense of doom & attempt to outline its origins, implications, and future.Discussions are on Wednesday nights from 630 - 830 at Fort Greene Park. Send a DM for more info ✨

Forms of Life
Join us Sunday May 1st at 4 for a discussion about forms of life.Instead of a book we'll be reading three essays.Reification and the Consciousness of the Proletariat (1923)The Beaubourg-Effect: Implosion and Deterrence (1982)Geontologies: The Concept and Its Territories (2017)

Intro to Freud
A four week series introducing Freud starts in two weeks (March 30th)."Unexpressed emotions will never die. They are buried alive and will come forth later in uglier ways."4 weeks, Wednesday nights 7-9. Clinton Hill near the G. 10 spots. $80 deposit — $20 returned per session attended. DM if you're interested.If you can't put down a deposit but want to come just send a DM & we'll figure something out.Also if you want to put together a series let's talk!

Black Girl
Ousmane Sembène was one of the greatest and most groundbreaking filmmakers who ever lived, as well as the most renowned African director of the twentieth century—and yet his name still deserves to be better known in the rest of the world. He made his feature debut in 1966 with the brilliant and stirring Black Girl. Sembène, who was also an acclaimed novelist in his native Senegal, transforms a deceptively simple plot—about a young Senegalese woman who moves to France to work for a wealthy white family and finds that life in their small apartment becomes a prison, both figuratively and literally—into a complexly layered critique of the lingering colonialist mind-set of a supposedly postcolonial world. Featuring a moving central performance by M'Bissine Thérèse Diop, Black Girl is a harrowing human drama as well as a radical political statement—and one of the essential films of the 1960s.

Sorry to Bother You & Arrival
Streaming two movies this week inspired by chapters one and two of Capital is Dead: Is This Something Worse? Check the bio for links.Catch Arrival every night at 8. Inspired by chapter 1, The Sublime Language of My Century, Arrival begins with the sudden arrival of 12 distributed UFOs (capitalism). As pandemonium ensues intellectuals around the world (Marxist sects) work to decipher the logic of the aliens. Only by breaking with all preconceived notions of language is the main character (Wark) able to see things for how they actually are.Catch Sorry to Bother You every night at 10. Inspired by chapter 2, Capitalism — or Worse?, Sorry to Bother You is a story about a precariat that becomes an isolated achievement subject. As an information worker, Cash subjects himself to dehumanizing affective labor only to end up learning the price of individualism & why fulfillment can't come from selling one's labor even in a "creative" job.

Capital is Dead: Is This Something Worse?
In this radical and visionary new book, McKenzie Wark argues that information has empowered a new kind of ruling class. Through the ownership and control of information, this emergent class dominates not only labour but capital as traditionally understood as well. And it's not just tech companies like Amazon and Google. Even Walmart and Nike can now dominate the entire production chain through the ownership of not much more than brands, patents, copyrights, and logistical systems.While techno-utopian apologists still celebrate these innovations as an improvement on capitalism, for workers—and the planet—it's worse. The new ruling class uses the powers of information to route around any obstacle labor and social movements put up. So how do we find a way out? Capital Is Dead offers not only the theoretical tools to analyze this new world, but ways to change it. Drawing on the writings of a surprising range of classic and contemporary theorists, Wark offers an illuminating overview of the contemporary condition and the emerging class forces that control—and contest—it.

Countersexual Manifesto
Countersexual Manifesto is an outrageous yet rigorous work of trans theory, a performative literary text, and an insistent call to action. Seeking to overthrow all constraints on what can be done with and to the body, Paul B. Preciado offers a provocative challenge to even the most radical claims about gender, sexuality, and desire.Preciado lays out mock constitutional principles for a countersexual revolution that will recognize genitalia as technological objects and offers step-by-step illustrated instructions for dismantling the heterocentric social contract. He calls theorists such as Derrida, Foucault, Butler, and Haraway to task for not going nearly far enough in their attempts to deconstruct the naturalization of normative identities and behaviors. Preciado's claim that the dildo precedes the penis―that artifice, not nature, comes first in the history of sexuality―forms the basis of his demand for new practices of sexual emancipation. He calls for a world of sexual plasticity and fabrication, of bio-printers and "dildonics," and he invokes countersexuality's roots in the history of sex toys, pornography, and drag in order to rupture the supposedly biological foundations of the heterocentric regime. His claims are extreme, but supported through meticulous readings of philosophy and theory, as well as popular culture. The Manifesto is now available in English translation for its twentieth anniversary, with a new introduction by Preciado. Countersexual Manifesto will disrupt feminism and queer theory and scandalize us all with its hyperbolic but deadly serious defiance of everything we've been told about sex.

Mutual Aid: Building Solidarity During This Crisis (and the Next)
Around the globe, people are faced with a spiralling succession of crises, from the Covid-19 pandemic and climate change-induced fires, floods, and storms to the ongoing horrors of mass incarceration, racist policing, brutal immigration enforcement, endemic gender violence, and severe wealth inequality. As governments fail to respond to—or actively engineer—each crisis, ordinary people are finding bold and innovative ways to share resources and support the vulnerable. Survival work, when done alongside social movement demands for transformative change, is called mutual aid.This book is about mutual aid: why it is so important, what it looks like, and how to do it. It provides a grassroots theory of mutual aid, describes how mutual aid is a crucial part of powerful movements for social justice, and offers concrete tools for organizing, such as how to work in groups, how to foster a collective decision-making process, how to prevent and address conflict, and how to deal with burnout. Writing for those new to activism as well as those who have been in social movements for a long time, Dean Spade draws on years of organizing to offer a radical vision of community mobilization, social transformation, compassionate activism, and solidarity.

Psychopolitics: Neoliberalism and New Technologies of Power
Byung-Chul Han, a star of German philosophy, continues his passionate critique of neoliberalism, trenchantly describing a regime of technological domination that, in contrast to Foucault's biopower, has discovered the productive force of the psyche. In the course of discussing all the facets of neoliberal psychopolitics fueling our contemporary crisis of freedom, Han elaborates an analytical framework that provides an original theory of Big Data and a lucid phenomenology of emotion. But this provocative essay proposes counter models too, presenting a wealth of ideas and surprising alternatives at every turn.

Machines Seeking Connections Residency
Residency for March, April, May, June.

The Young Karl Marx
While in his 20s, Karl Marx struggles to establish himself as a writer of political and sociological importance. The film begins with a scene where poor people are gathering dead wood in a forest where they have done this for centuries, but the government has made it illegal to collect the wood as it is now legally private property of the landlords. The poor are persecuted and extrajudicially killed by the government officials. Marx wrote about these events and believes that the bourgeois class has taken ownership of the state itself.Marx meets Friedrich Engels, a young man whose wealthy father owns factories. Engels' belief that the workers there and elsewhere, including children, are mistreated and underpaid matures. The men begin to work together to create a new political movement to reform and unite the impoverished workers. Eventually, the two stage a coup during a meeting of the League of the Just and create the Communist League in its place. The film ends with Marx and Engels publishing select theories, in a simple language for anyone to understand in a relatively short writing known as The Communist Manifesto the same year of the 1848 revolutions.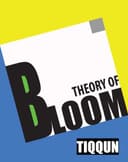 Theory of Bloom
The Theory of Bloom is the theory of the isolated subject of the modern era.The Bloom is forced to fixate on certain social roles in order to survive. Worker, housewife, professional, student, citizen, all of the roles are but masks, donned and rarely removed. The Bloom must remain positive while wearing these masks, ignoring its own power and sovereignty. -Review of The Theory of BloomThis short book lays bare our social isolation and the conceptually simple (yet practically difficult) solution to it. This is a foundational text of Tiqqun's thought, and this version is the translation by Robert Hurley (translator of Anti-Oedipus and multiple books by Foucault, Bataille, and Deleuze).

Born In Flames
Lizzie Borden's feminist, queer, science fiction film takes a "documentary-style" approach in presenting its futuristic image of America reborn as a socialist democracy pushed toward anarchist activation by women's pirate radio.In New York City, ten years after the peaceful socialist revolution, two feminist radio stations give voice to the shortcomings of the revolution, which some argue has led to a dystopian system of governmental control and aggravated patriarchal abuse.After a prominent feminist is detained and dies in custody, three investigative journalists are fired for their coverage of FBI agents, and both radio stations are burned down, the radio groups unite and join with the Women's Army in direct actions against the authorities.

Liquid Sky
A small, heroin seeking UFO lands on a Manhattan roof, observes a bizarre, drug addicted fashion model and sucks endorphin from her sexual encounters' brains.

Carlos
Carlos, directed by Olivier Assayas, is an epic, intensely detailed account of the life of the infamous international terrorist Ilich Ramírez Sánchez—also known as Carlos the Jackal. One of the twentieth century's most wanted fugitives, Carlos was committed to violent left-wing activism throughout the seventies and eighties, orchestrating bombings, kidnappings, and hijackings in Europe and the Middle East. Assayas portrays him not as a criminal mastermind but as a symbol of seismic political shifts around the world, while the magnetic Édgar Ramírez brilliantly embodies him as a swaggering global gangster. Criterion presents the complete, uncut, director-approved, five-and-a-half-hour version of Carlos.

Gilles Deleuze
Why think? Not, according to Gilles Deleuze, in order to be clever, but because thinking transforms life. Why read literature? Not for pure entertainment, Deleuze tells us, but because literature can recreate the boundaries of life. With his emphasis on creation, the future and the enhancement of life, along with his crusade against 'common sense', Deleuze offers some of the most liberating, exhilarating ideas in twentieth-century thought. This book offers a way in to Deleuzean thought through such topics as:'becoming'time and the flow of lifethe ethics of thinking'major' and 'minor' literaturedifference and repetitiondesire, the image and ideology.Written with literature students in mind, this is the ideal guide for students wishing to think differently about life and literature and in this way to create their own new readings of literary texts.

The History of Sexuality, Vol. 1
Why has there been such an explosion of discussion about sex in the West since the 17th century? Here, one of France's greatest intellectuals explores the evolving social, economic, and political forces that have shaped our attitudes toward sex. In a book that is at once controversial and seductive, Michel Foucault describes how we are in the process of making a science of sex which is devoted to the analysis of desire, rather than the increase of pleasure.

Postscript on the Societies of Control
Gilles Deleuze's "Postscript on the Societies of Control" contrasts the disciplinary societies described by Michel Foucault with the emerging forms of control in the late 20th century. While disciplinary societies operated through institutions (schools, factories, prisons), control societies function through continuous modulation and flexible networks. Technologies and digital codes replace enclosed structures, resulting in a more fluid but pervasive form of control. For Deleuze, this new paradigm is characterized by ceaseless change, where individuals become "dividuals" - data sets to be monitored and regulated. The shift indicates a transformation in how power operates, moving towards decentralized yet omnipresent mechanisms of surveillance and normalization.

Industrial Society and Its Future: Unabomber Manifesto
Industrial Society and Its Future, generally known as the Unabomber Manifesto, is a 1995 anti-technology essay by Ted Kaczynski, the "Unabomber". The manifesto contends that the Industrial Revolution began a harmful process of natural destruction brought about by technology, while forcing humans to adapt to machinery, creating a sociopolitical order that suppresses human freedom and potential. The 35,000-word manifesto formed the ideological foundation of Kaczynski's 1978-1995 mail bomb campaign, designed to protect wilderness by hastening the collapse of industrial society.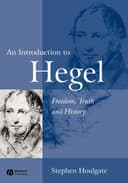 An Introduction to Hegel: Freedom, Truth and History
An Introduction to Hegel: Freedom, Truth and History is a book by the philosopher Stephen Houlgate in which the author provides an introduction to the philosophy of Hegel.

The Cybernetic Hypothesis
An early text from Tiqqun that views cybernetics as a fable of late capitalism, and offers tools for the resistance.The cybernetician's mission is to combat the general entropy that threatens living beings, machines, societies—that is, to create the experimental conditions for a continuous revitalization, to constantly restore the integrity of the whole.—from The Cybernetic HypothesisThis early Tiqqun text has lost none of its pertinence. The Cybernetic Hypothesis presents a genealogy of our "technical" present that doesn't point out the political and ethical dilemmas embedded in it as if they were puzzles to be solved, but rather unmasks an enemy force to be engaged and defeated. Cybernetics in this context is the teknê of threat reduction, which unfortunately has required the reduction of a disturbing humanity to packets of manageable information. Not so easily done. Not smooth. A matter of civil war, in fact. According to the authors, cybernetics is the latest master fable, welcomed at a certain crisis juncture in late capitalism. And now the interesting question is: Has the guest in the house become the master of the house?The "cybernetic hypothesis" is strategic. Readers of this little book are not likely to be naive. They may be already looking, at least in their heads, for a weapon, for a counter-strategy. Tiqqun here imagines an unbearable disturbance to a System that can take only so much: only so much desertion, only so much destituent gesture, only so much guerilla attack, only so much wickedness and joy.

Enjoying It: Candy Crush and Capitalism
Using a range of 'case studies' from Critical Theory to Candy Crush, 'Gangnam Style' to Game of Thrones and Football Manager to Hieronymus Bosch, this book argues that we need to rethink our enjoyment. Inspired by psychoanalysis, the book offers a new way of thinking about how we talk about what we enjoy and how we enjoy what we talk about.

Capitalist Realism
After 1989, capitalism has successfully presented itself as the only realistic political-economic system - a situation that the bank crisis of 2008, far from ending, actually compounded. The audiobook analyses the development and principal features of this capitalist realism as a lived ideological framework. Using examples from politics, films, fiction, work, and education, it argues that capitalist realism colours all areas of contemporary experience. But it will also shows that, because of a number of inconsistencies and glitches internal to the capitalist reality program capitalism in fact is anything but realistic.

The Birth of the Clinic
In the eighteenth century, medicine underwent a mutation. For the first time, medical knowledge took on a precision that had formerly belonged only to mathematics. The body became something that could be mapped. Disease became subject to new rules of classification. And doctors begin to describe phenomena that for centuries had remained below the threshold of the visible and expressible.In The Birth of the Clinic the philosopher and intellectual historian who may be the true heir to Nietzsche charts this dramatic transformation of medical knowledge. As in his classic Madness and Civilization, Michel Foucault shows how much what we think of as pure science owes to social and cultural attitude—in this case, to the climate of the French Revolution. Brilliant, provocative, and omnivorously learned, his book sheds new light on the origins of our current notions of health and sickness, life and death.

Madness & Civilization
Michel Foucault examines the archeology of madness in the West from 1500 to 1800 - from the late Middle Ages, when insanity was still considered part of everyday life and fools and lunatics walked the streets freely, to the time when such people began to be considered a threat, asylums were first built, and walls were erected between the "insane" and the rest of humanity.